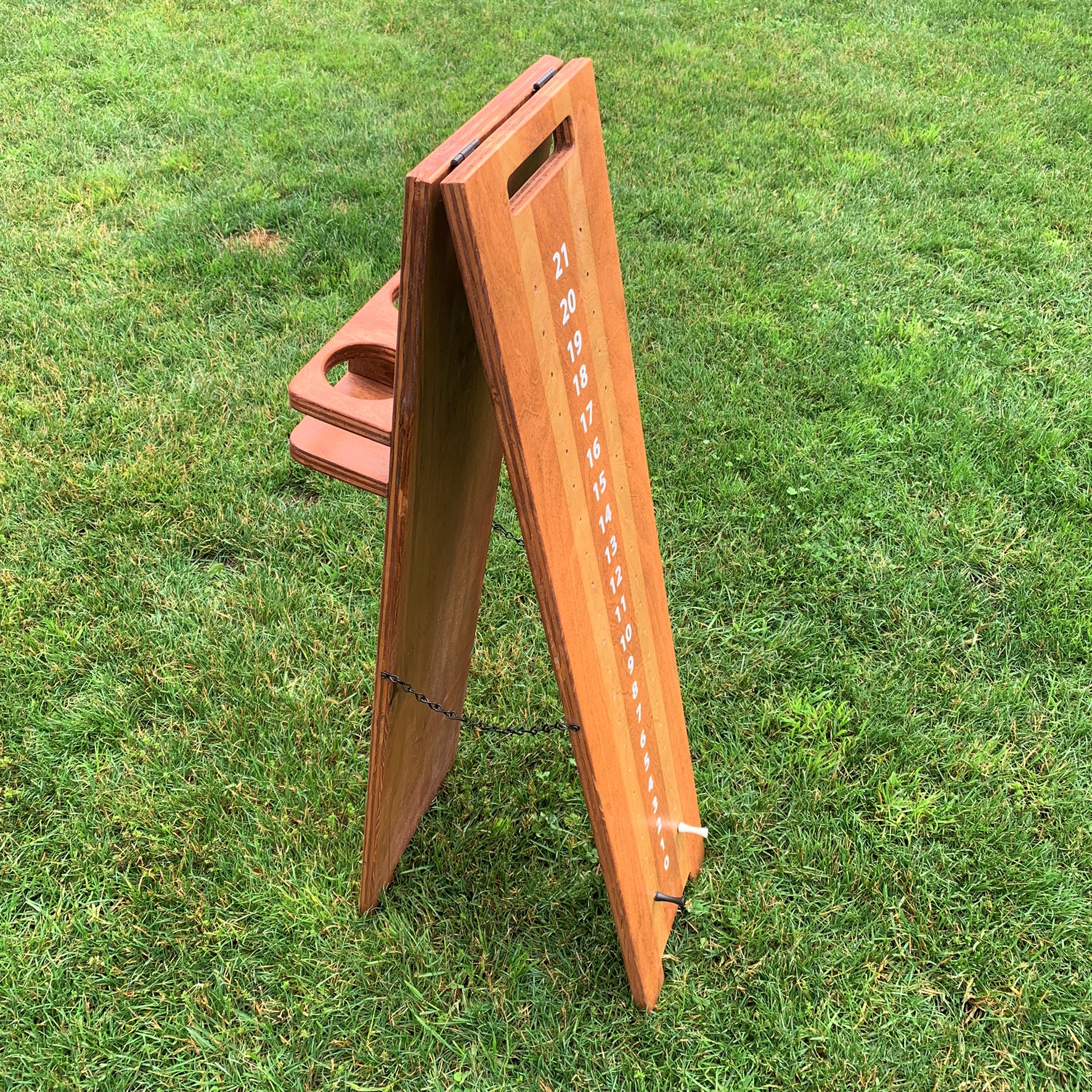 Featuring a built-in drink holder
Pair this scoreboard with Cornhole, Ladder Golf, or Fricket, and use it to keep track of the score AND hold your drink.
Measures 42" x 11" x 5.5"
Custom colored accessories to match your event
All game accessories are hand-made and custom colored. They'll be sure to impress at any event.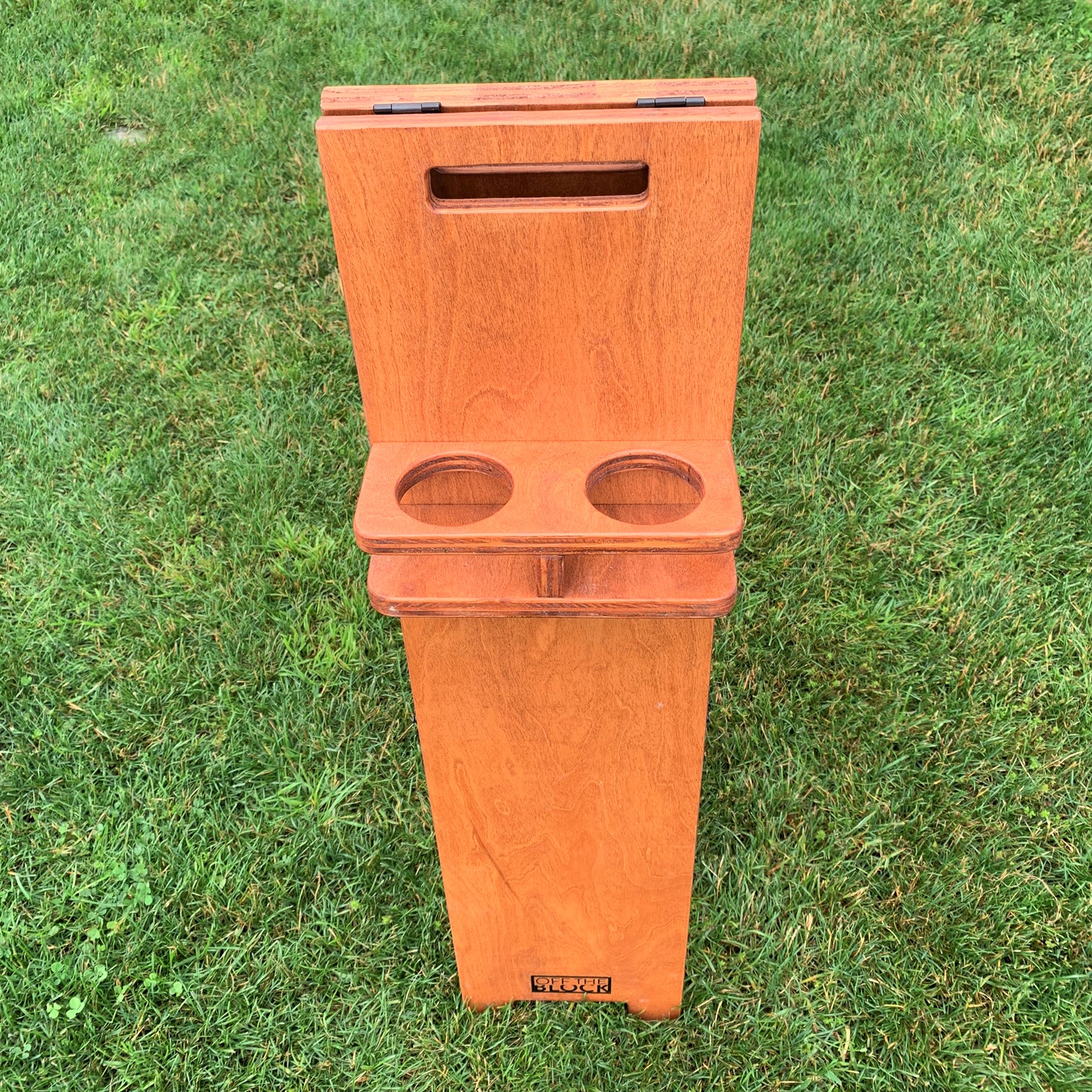 Stand with 4 drink holders
Our scoreboards keep track of your score, while our drink holders keep track of your drinks. Synergy.
Measures 42" x 11" x 10"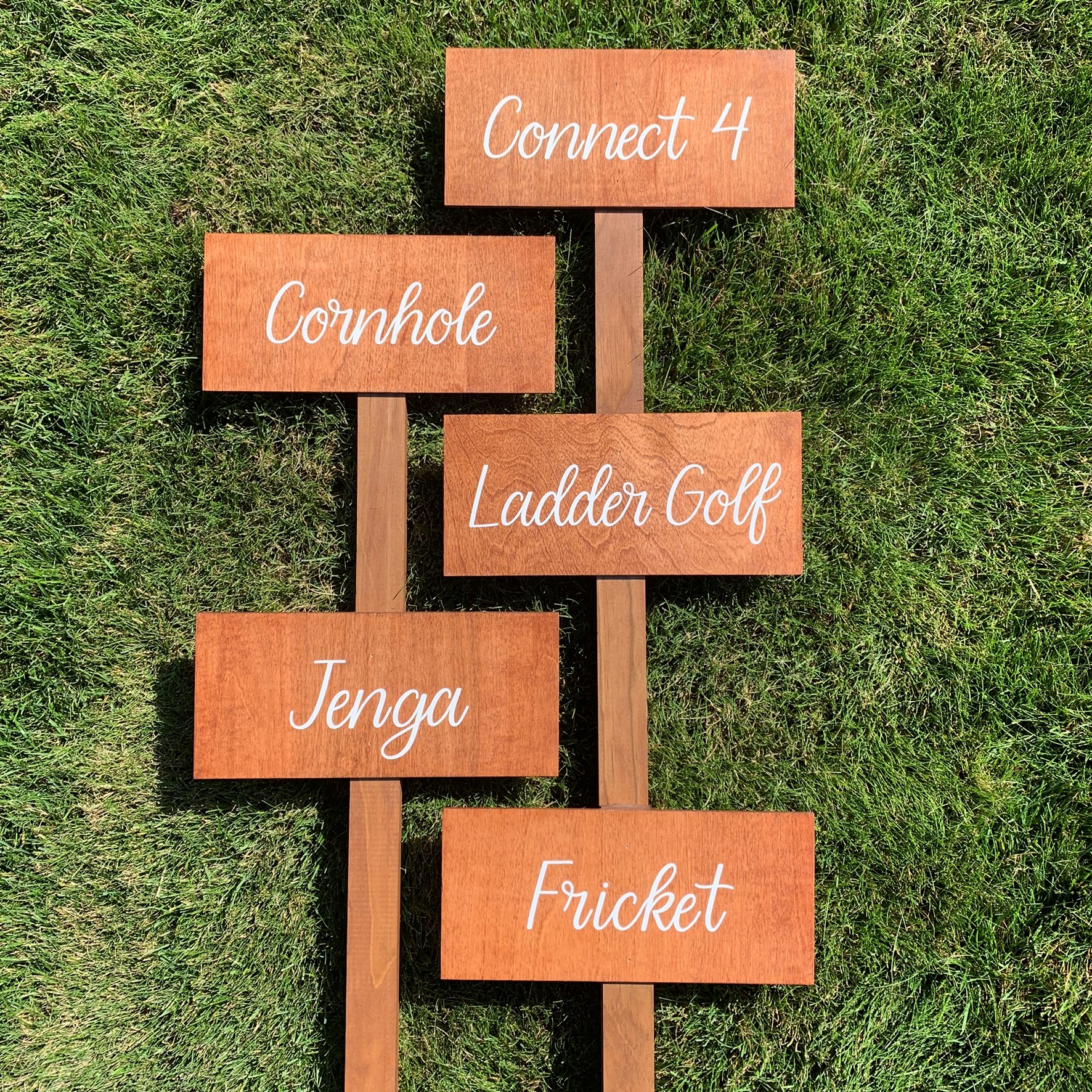 Individual game signs (for grass only)
A sign for each game, so your guests will never get lost.
Measure 11" x 36" x 1"